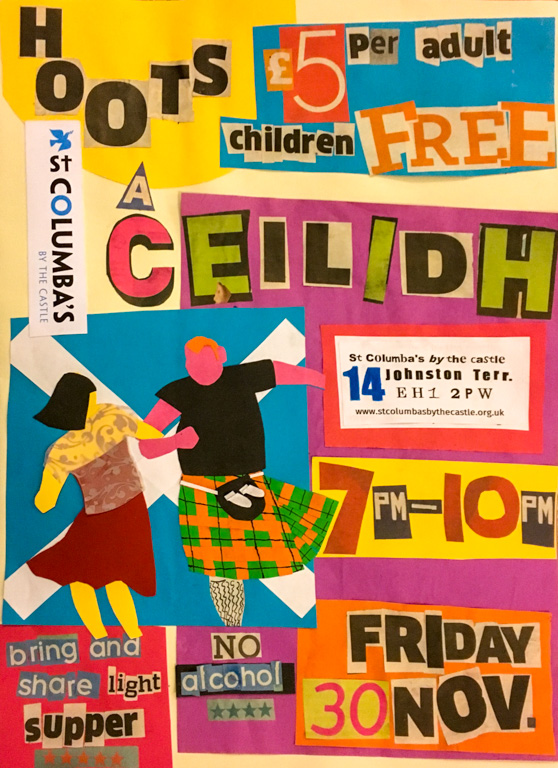 St. Columba's is celebrating St. Andrew's Day with a ceilidh 7 pm – 10 pm on Friday 30th November with our friends from the Castlecliff Hostel.
Tickets are £5 for adults. Buy them at St. Columba's or email jenny@stcs.org.uk
Music provided by Tim O'Leary's band, 'Islander', and the dances will be called.
Bring a bite to eat for supper.
Non-alcoholic drinks provided (donations)